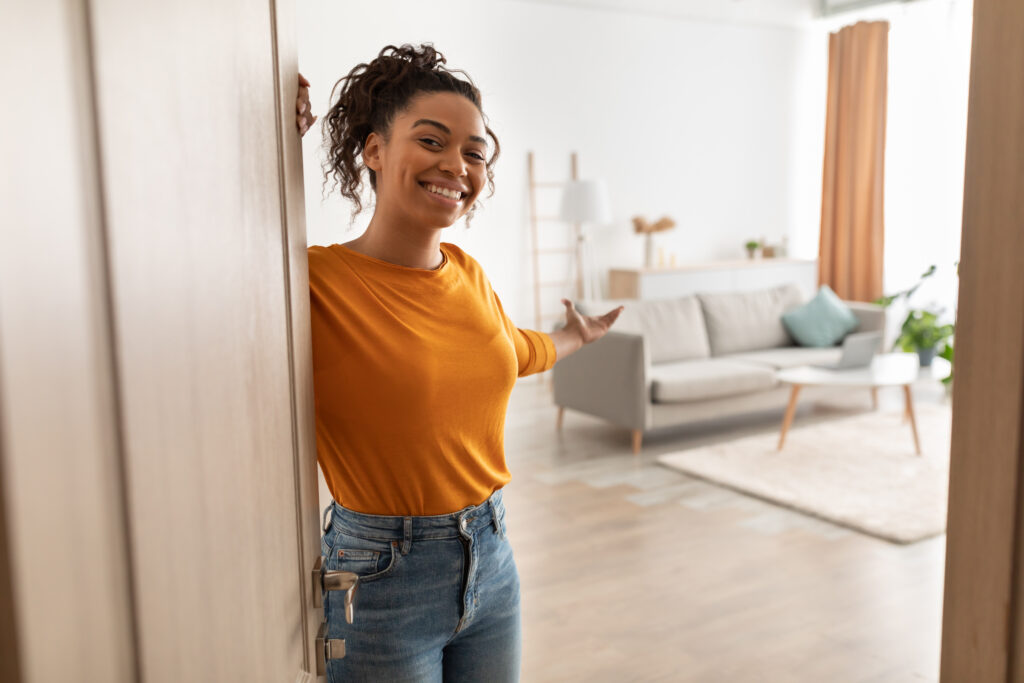 The labor market can be challenging and competitive for people on both sides of the hiring process, which means that getting the recruitment process right is critical. Many individuals are not only busy with their own careers, but are responsible for hiring household employees, as well. With so many priorities to juggle, it's easy to feel overwhelmed when recruiting household employees.
Deciding who to let into your home and trust with critical responsibilities, such as a nanny to take care of your children or a household manager to organize your calendar and finances, can be a daunting challenge. The urge to prioritize speed over quality can lead even the most diligent of employers to make common mistakes and accidentally open themselves and their families up to employment liability.
Fortunately, there are some best practices that household employers can adopt to ensure a smoother and more successful hiring process – as well as a few things they should avoid. Read on to learn tips for turning a top-tier candidate into an employee – and ensuring you remain compliant while doing so.
Step 1: Identify key duties of the role and traits of the ideal candidate
One of the most important aspects of hiring household employees happens before you've even posted your job description. As soon as you identify the need for a new worker in your home, you'll want to ask yourself a few questions that will set the stage for mutual success. It may feel inefficient to pause when you're ready to hit the ground running, but thinking critically during the early stages about what responsibilities the role involves and what qualities the ideal candidate has will reduce the likelihood of winding up with a weak pool of candidates – or worse, hiring someone who ends up being a poor fit.
How can you clearly identify the duties that comprise the job that you need done? How do you know what traits the ideal candidate will possess? How do you plan to communicate to candidates what your expectations are? The tips below will help you kick off the recruitment process correctly and ensure you set both yourself and the candidate up for success:
DO be very clear about the role you are hiring for
What are the job duties that need to be done? Can you describe an accurate representation of what a new worker can expect on a day-to-day basis? The easiest way to do this is to think through your own day or another workers' day and determine what activities are being performed.
DON'T speak in generalities
Get specific! While it's not always possible to be exhaustive, there should be little to no surprises about key aspects of the role that are performed on a regular basis. For instance, rather than including a vague description such as "General household cleaning," you may want to include specific examples, such as "Steam clean the carpets once per month."
DO provide a written outline of the job duties
This can also serve as the job listing and a tool for the interview stage later on. Candidates should know what success in the role looks like and how they will be supported in meeting those goals.
DON'T overlook soft skills or work habits
In many circumstances, the technical skills can be taught – it's the soft skills that matter most. Make sure you've identified the candidate qualifications or traits that are most critical for the role. Considering how the ideal person will interact with you and others in the household is crucial: Does this person need to be able to engage in conversation regularly, or should they be more quiet and reserved? Should they be able to handle objections in a certain manner?
Being able to articulate these needs will help set the relationship up for success and ensure that, even if your ideal candidate doesn't have the exact technical background you'd imagined, you can remain confident that their drive, willingness to learn, and openness to feedback means that they can succeed anyway.
Step 2: Determine how to advertise the role and solicit candidates
Now that you've considered exactly what you need from this role and how you can communicate those requirements to candidates, it's time to get your job post out into the world. By getting the job out in an active and strategic way, you'll ensure that a diverse array of candidates will not only see the job posting itself but also imagine themselves potentially filling that description. Below are some tips for ensuring that your post reaches the right audience when hiring household employees.
DON'T rely solely on placing job ads on online job boards
Passive recruiting is the #1 mistake that household employers make when it comes to recruiting. Online job boards are a great first step, but letting your posting sit with the hope that the perfect employee will eventually find their way to it is rarely a successful tactic.
Many household employers find it helpful to host the job posting on an online job board, but it is best not to operate under the assumption that your posting is being promoted and circulated in front of the people you'd hoped. In today's competitive job market, taking the extra time to consider other channels to source candidates will often do the trick to bring in a strong pool of candidates.
DO explore multiple avenues to find candidates or place job ads, such as…
Leveraging your personal network: Evaluate whether any friends, family members, or other individuals in your personal network can fulfill this role, or if they know someone who could. The further out your search goes, the more likely you are to have connections willing to get the word out on your behalf. There is relatively little cost for this type of recruiting channel, and the candidates may even enter the recruitment process already knowing you and your needs. This is not only a cost-effective way to recruit, but can yield better long-term results and satisfaction for you and the employee.
Getting the word out through community institutions: Local colleges, alumni networks, social clubs, churches, and professional organizations can be effective avenues for tapping into your wider network. Many household employers find that, for roles such as nannies, caregivers, or personal assistants, local schools can be a gold mine of flexible candidates who are eager for work. Many schools support no-cost online or physical job boards for students and alumni, too. Similar to referrals and personal networks, any clubs or groups you can tap into are great ways to spread the job posting through word-of-mouth within your wider community.
Partnering with staffing agencies: Some staffing agencies specialize in household employment and maintain a bench of candidates you can call upon. Utilizing this approach with a reputable staffing agency who understands your needs and the role in question is an effective way to broaden your candidate pool. Although this can help speed up the search, it may not be cost-effective: Be mindful of any fees or contract provisions in the event that you end up loving a candidate that an agency finds for you. You'll often wind up paying 30% or more of the candidate's annual salary to the agency for their work on your behalf.
Step 3: Prepare for how you will assess candidates
Once you've built a strong pipeline of viable candidates, you're on to the next step: Conducting interviews and assessing candidates' skills and traits against the job requirements. Although this is a stage of the recruitment process that feels easy to treat with a more casual hand, digging deep into candidates' backgrounds and qualifications during your conversations with them will pay dividends down the road.
Unfortunately, the interview process is second only to the termination process in terms of where the most liability lies during the employer-employee relationship. Even household employers recruiting in good faith and with the most current tools at their disposal are liable to make mistakes that can result in claims of discrimination from candidates who were not selected. Follow these interview best practices to avoid common pitfalls when meeting a candidate for the first time.
DO follow a structured interview process
Most household employers find an initial phone interview of 15-20 minutes followed by an in-person meeting of 1-2 hours highly useful. The phone screen is a great tool to assess initial interest, qualifications, and experience, and to get a general sense of how strong the candidate may be for the role, whereas the in-person meeting can be used to assess the overall alignment with the client's needs and the candidate's in-person professionalism.
DO write down interview questions ahead of time
This will help you stay focused and cover everything that is critical to cover during the interview. Translating the interview questions into a scoring rubric can also help ensure you have a consistent way to rate all candidates. This helps guard against any implicit biases that may be present and also helps protect you from any claims that a candidate was not assessed similarly to others.
DON'T overlook assessing those critical work habits or soft skills
Look back at your notes from step one of your recruitment process and remind yourself of what's important to you. Ask yourself if the candidate meets the mark not only in terms of critical "hard skills," but also on the "soft skills" side. For example: Did the candidate arrive on time for their interview? Did they ask thoughtful questions and answer your own in a manner that demonstrates good listening skills and attention to detail?
DON'T make assumptions or ask questions that may be considered illegal or inappropriate
This includes any questions about a candidate's age, race, ethnicity, sexuality or gender expression, pregnancy status, suspected disability, and the like. Remind yourself and any others joining the interview process that if the question doesn't explicitly pertain to the job and its duties, it might land you in hot water or result in serious liability.
Here are some examples of interview questions to avoid:
If you know a candidate is religious, don't assume they won't be reliable for Sunday shifts or ask them any questions about their religion. Rather than asking, "Do you go to church on Sundays? We need someone who is available." it is much better to keep your question focused on the job and expectations by framing it as, "We need consistent coverage for our Sunday shifts. Does this work for you?"

If the candidate is female or of a certain age, do not assume they cannot perform a physical aspect of the job. Instead of, "This is a strenuous job. Are you sure you're up for it?" frame it as, "This job requires that you regularly lift 60 pounds. Are you able to perform this duty with or without accommodation?" If it seems that the candidate will need a work accommodation of any kind, contact an HR professional or an employment lawyer for guidance on how to navigate these next steps.
DO know how to discuss pay
Many states prohibit employers from asking candidates about their pay or pay history. Increasingly, many states also require that the pay rate is included in the actual job listing for candidates to see before they apply. It is best to err on the side of caution and assume that you are likely in an area where there is some level of restriction in place.
A very easy way to address pay is to state, "We are offering $XX per hour [or a range, if you prefer] for this role. Does this meet your pay expectations?" Either the candidate will confirm it does, or, if not, they can then share what their pay expectations are for the role. There are benefits to sharing this information on the job post itself or covering it in the phone screen so that if the pay is not going to be acceptable, additional time and investment is not wasted on the process.
Step 4: Know how to extend an offer
Once you've found the perfect fit for your open role, it's time to close the deal! Both you and the candidate are likely excited to begin working together at this stage, but you're not in the clear just yet. Before you breathe that well-deserved sigh of relief and start planning for the employee's onboarding process, be mindful of a few critical tasks that must be completed. The tips below will help ensure you're making the right choice and moving forward with a candidate judiciously.
DON'T extend an offer until reference checks are completed
This gives you an opportunity to verify information shared by the candidate during the interview process, such as work history and past responsibilities, as well as to probe for any areas of improvement in the candidate's working style. A minimum of two professional references are recommended, with at least one from a past or present supervisor and/or client.
DO conduct a background check
Due diligence is important, especially if you're hiring someone who will have access to your children and loved ones, your property, your personal information, and your finances. The job offer should remain conditional until you've provided the employee with the proper legal notices required to conduct a pre-employment background check and the results have come back clear. The background check is a common point of confusion for household employers, especially as lawsuits and claims related to improper use of background information are on the rise, so be cautious to follow all applicable laws at this stage or consult with an HR professional who can help.
DON'T overlook any red flags that may come up
For both you and the candidate, this is the time to listen to your gut. If something about the reference check or background check doesn't add up, don't file your concerns away just because you're anxious to stop recruiting and start working. Nearly a quarter of new employees wind up leaving their roles before their first year is up, and the cost of replacing an employee can sometimes exceed double their annual compensation. Favoring speed over thoroughness at this stage can be an expensive mistake.
DO provide a written and comprehensive offer letter
At a bare minimum, an offer letter will be signed by both parties and serve as a record of critical information on how and how much the employee will be paid, what benefits they will receive, whether they are working on a contract or are at-will, and the responsibilities they are expected to own. Don't leave anything out at this stage: A signed offer letter and clear documentation of the worker's employment is one of the best defenses against future claims.
An ounce of prevention is worth a pound of cure
Although household employment has been managed casually in the past, recent changes in employment law take a stricter approach. This means that it's equally as critical for small household employers – even those with just one employee – to approach hiring with the same mindset as that of an HR professional. Ensuring you have a clear plan for each step in when hiring household employees will not only allow you to run a more efficient, consistent process, it can help steer you in the direction of making fair, compliant decisions.

Unfortunately, it can be challenging to run an airtight recruitment operation. If you are searching for advice, best practices, and hands-on support to guide you through the hiring process and beyond when employing household service providers, click here to connect with us. TEAM is the nation's leading provider of outsourced employment administration, HR, and compliance for household staff.