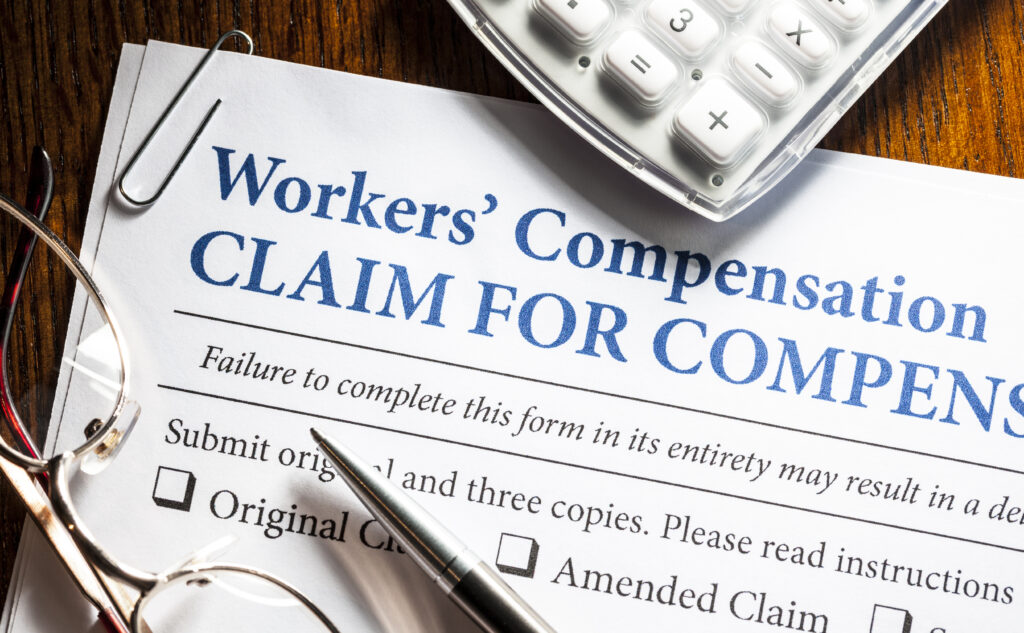 If you hire a nanny, caregiver, personal assistant, or other employee to work in your home, it's important to consider procuring workers' compensation insurance – not only to assist your employees in the event of an injury or illness, but to protect yourself from liability. Many household employers overlook this critical piece of the employment process and mistakenly believe they do not need workers' comp insurance for household employees. The truth is, although having an individual worker in your home may feel less formal than a traditional employment setup, these employment situations can have extreme and oftentimes unexpected consequences.
Your guide to understanding workers' comp insurance for household employees
What is workers' compensation insurance?
Workers' compensation (often simply called "workers' comp") is a type of insurance policy that provides assistance to employees and employers in the event of a work-related injury or illness. Workers' comp not only provides medical assistance and wage replacement benefits to employees who are hurt or become ill on the job, but it also protects you, as the employer, from financial and legal liability for these incidents. Insurance carriers will often assist you and the employee in navigating doctor's visits, treatments, and work-related accommodations.
Should a household employee be put out of work due to a workplace injury, workers' comp will also cover their medical bills and lost wages. In nations with high healthcare costs, the average household employer without workers' comp insurance could find themselves dealing with an unexpectedly expensive set of bills – even for a seemingly small injury, such as a twisted ankle.

As an employer inviting a worker into your home, you are liable for injuries and illnesses incurred at work, whether or not you were at fault. For example, if you have a nanny who drives your children to school and she is badly injured after running a red light, you could be liable for the outcome of her accident. Even though she may be at fault, she can easily bring a workers' comp claim against you to cover her medical bills and lost income. After all, in the eyes of the law, she was on the clock and working for you when she was injured.
Every state in the U.S. (except for Texas) requires employers to carry workers' comp insurance. Thus, it is highly recommended that household employers – even those with just one employee – maintain coverage to avoid the consequences of non-compliance or the price of a costly incident. Having this policy in place gives both you and your employees peace of mind in the unfortunate event of an accident or illness.
What happens if I don't have workers' comp?
Many household employers ask themselves if the risk of getting fined is lower than the cost of compliance. What many don't know is that it's easier than expected to get caught without proper coverage. In fact, non-compliance with employment law is one of the most common financial mistakes that a household employer can make.
Regardless of any negligence, training, or individual actions, the bottom line is that the employer is often liable for workplace injuries. Even a single work-related accident could result in tens of thousands of dollars in medical bills, lost wages, and state fines for lacking insurance coverage in the first place.
For instance, New York State employers could face a fine of up to $2,000 per every 10-day period of non-compliance – and the fine for a criminal conviction ranges from $1,000 to $50,000. In the eyes of the state, a business owner employing several workers in an office setting is the same as a single domestic employee working out of an individual's home.
Here's a real-life example of how not maintaining the proper coverage can be financially devastating:
TEAM spoke with a bank in New York that expressed intent to onboard its clients' household employees to TEAM, but the bank needed a few months to review and consider TEAM's services. During that period, one of the bank's trust-paid caregivers filed a workers' comp claim, but the bank did not have a workers' comp policy for that employee. Not only did the bank have to pay for the claim, it was fined $125,000 by the state.

The state argued that because just one of the bank's clients did not have the proper level of state-mandated workers' comp insurance, they were non-compliant. If TEAM had been involved earlier, our robust workplace insurance policies would have shielded the bank from liability and protected all parties.
Do I need workers' comp insurance for contractors working in my home?
It is worth noting that short-term workers, such as contractors that are hired to clean your gutters or remodel your kitchen, are not considered direct employees of the household they are temporarily working in. These individuals are typically independent contractors that provide services on behalf of their corporate employer or their own business.
When hiring contractors, repairmen, or other similar service providers, it's always prudent to ask for proof of insurance, including workers' comp coverage and liability coverage. This is often the only way to ensure that you won't inadvertently be held liable for any incidents.
Does my homeowners' insurance policy include workers' comp?
Although many household employers operate on the assumption that they are covered by their homeowners' policy, it is not wise to assume that your homeowners' insurance includes workers' comp coverage for your employees. Homeowners' insurance can protect you in the event that an individual who is not your employee, such as a roofer who provides a one-time repair, gets hurt while working in your home. However, most homeowners' insurance policies do not cover household employees who provide ongoing services, like many nannies, caregivers, and personal assistants do.
It's best to read the fine print and consult with your insurance carrier before making the potentially costly assumption that you and your workers are covered. The fine print will usually detail strict limitations on how your existing insurance can be applied, so it's best to talk with your insurance provider to determine if your existing coverage is adequate or if you need to purchase additional coverage (also known as a "rider") based on your unique situation.
An independent contractor who falls off your roof will be an employee by the time they hit the ground
Navigating the complex web of workplace insurance policies can be intimidating to household employers – especially those with just one or two employees. The first step is to ensure your household worker is properly classified. Once you've determined that they are a W-2 employee (not a 1099 contractor, who should provide their own insurance), make sure to secure proper workers' comp insurance to protect your employees – and yourself – in the unfortunate event of an accident or illness.
For more comprehensive coverage for your household employees, you can outsource the employment relationship to bring you both peace of mind and full legal protection. When TEAM serves as the employer of record for household staff, we not only maintain workers' comp insurance, but also includes a robust array of insurance policies designed to protect all parties – including general liability and excess liability, EPLI (to protect against wrongful termination and discrimination/harassment), employee theft and crime, and cybersecurity.
Contact us to learn more about our best-in-class approach to handling household employment.